LED Grow Lights
As you may be aware and confronting the rise of energy bills in the UK. Therefore, it is a good reason the LED technology industry is now in a surge. LED Grow Lights are being used in everything from household and automotive to medical applications. Light output per watt is about twice that of alternative sources, meaning huge electricity savings over time. Energy loss to heat is low, so you can save on ventilation and cooling systems.
LED grows lights are compact and robust enough to be used in small and exposed spaces. There is no need for ballasts or reflectors. What is more, LED units remain efficient even after years of use – and they last for a very, very long time.
A LED unit can maintain almost 100% of its original peak output throughout a lifetime of up to 70,000 hours. Traditional bulbs last only a quarter of that time, and they retain peak output for only the first 3,000-6,000 hours (4 – 8 months). And, last but not the least, LED enables configurable full-spectrum output, making it the perfect grow light for seedlings, clones, vegetation and flowering stages.
Slims Place offers a full range of the best brands & quality LED grow lights, including Lumatek, Gavita, MaxiBright, Spectrum King, Luxx Lighting, SANlight & many more. We also have clearance, offers, discounts & deals from time to time. You can simply order online and collect your led grow light the very next day.
Full Spectrum LED Grow Lights
Full Spectrum LED Grow Lights are the perfect accessory for keen gardeners wanting to extend their growing season. An energy efficient LED system, which provides a continuous stable environment for your greenhouse plants all year-round.
Many LED grow lights manufacturer have a programmable setting to produce different color wavelengths. By this, you can control the type of lights at the different ratios for plants at different stages of growth in their life.
These types of LED lights with a very wide or full range of color wavelengths are called full-spectrum LED grow lights.
We have a range of the best LED grow lights from prominent brands offering incredible full spectrum light for your plants.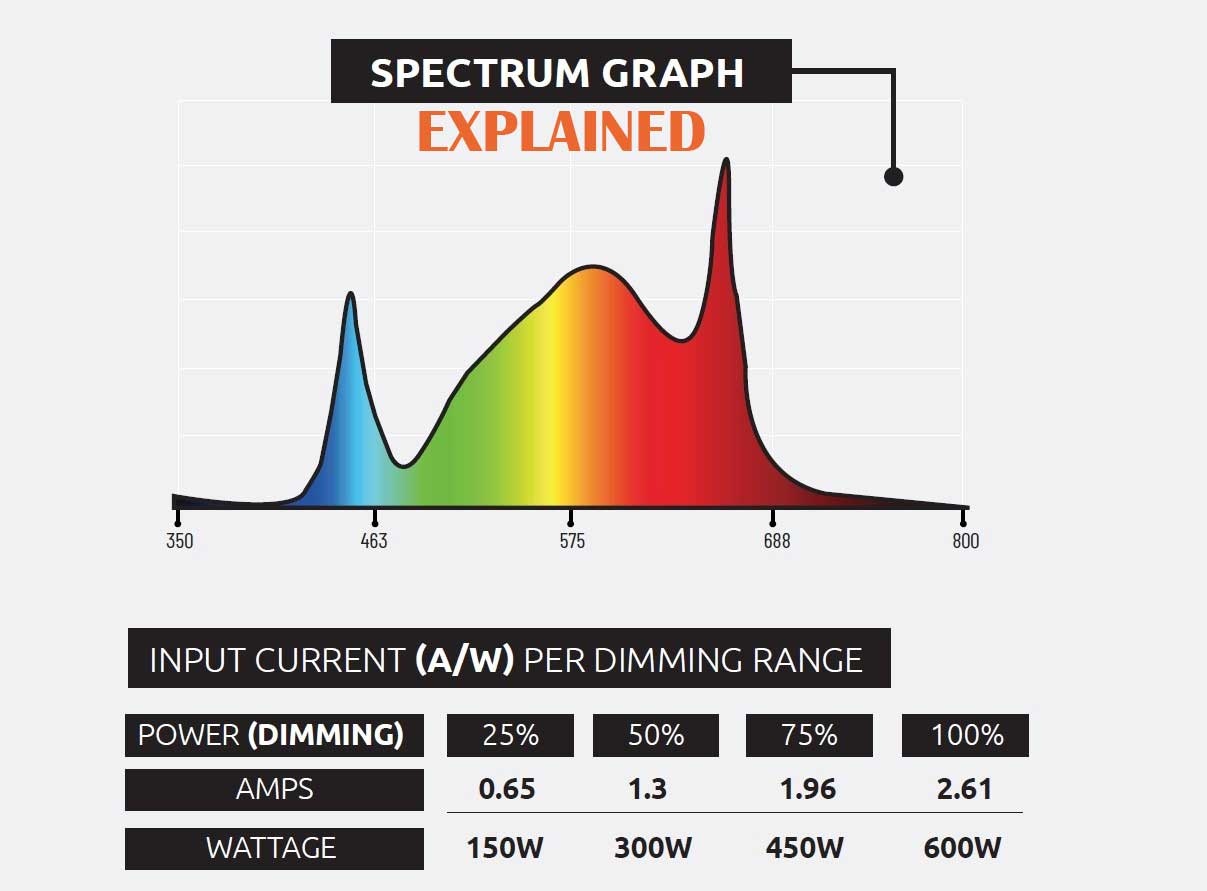 PLANT GROW LIGHTS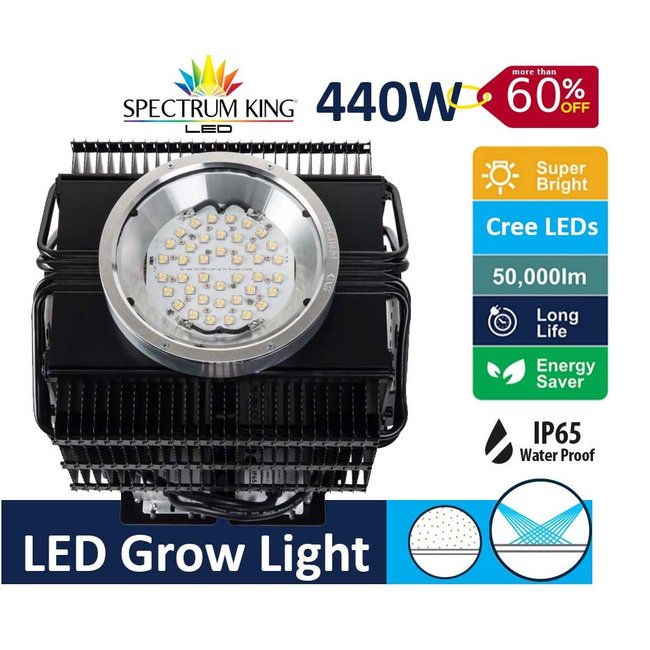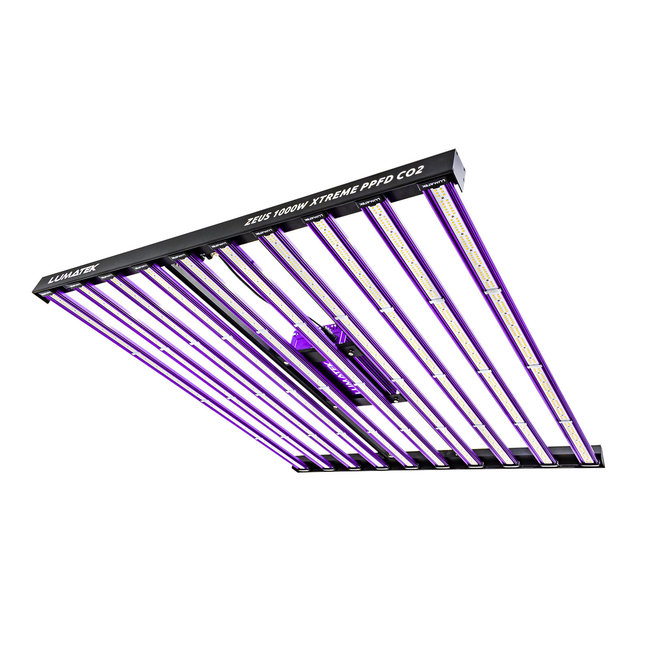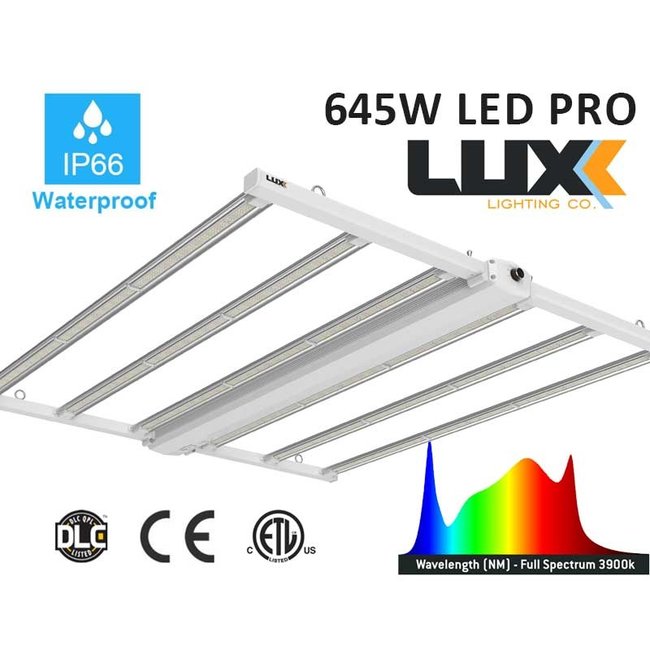 Light-Emitting Diode (LED) grow lights have increased in popularity over a couple of decades. Instead of one long bulb, like the LEC uses, LEDs are made up of hundreds of little lights called diodes. Each of those diodes is a set specific spectrum of light. LED grow lights come in panels that combine hundreds of different diodes spectrums with others to create a large panel of full spectrum light. LED grow lights are incredibly energy efficient. High quality LED grow lights can produce equivalent yields by using significantly less energy. Therefore, many indoor growers consider LED lights to be an environmentally friendlier option for indoor cultivation. Although LED grow lights tend to have higher upfront costs but it offers long-term savings. The extended life span of LED lights means you will not be constantly shoveling your money into replacements. The modern hobby and commercial cultivator now have the power to dial in spectrums specific to the plant strain they are growing. LED grow lights offer the tunability to go from a vegetative blue spectrum to a flowering red spectrum with a turn of a knob.
Some LEDs come in strips and are great for growing things in rows, like for growing produce in a greenhouse. For grows looking for more even light distribution and larger coverage, there are many different sized panels to choose from. There are also many different LEDs on the market that combine their diodes differently to provide different spectrum heavy panels. Creating the perfect balance of spectrum for your precious budding babies is important in giving them the ideal environment in which to grow.
One of the differentiating factors about LEDs is that they are dimmable and micro adjustable. This means you can dim your lights from a higher blue to a more red spectrum with the turn of a dial. It allows you to cater to your plants and their stage of growth without having to change out bulbs or move your plants into a finishing room. This is such a cool breakthrough in grow light technology!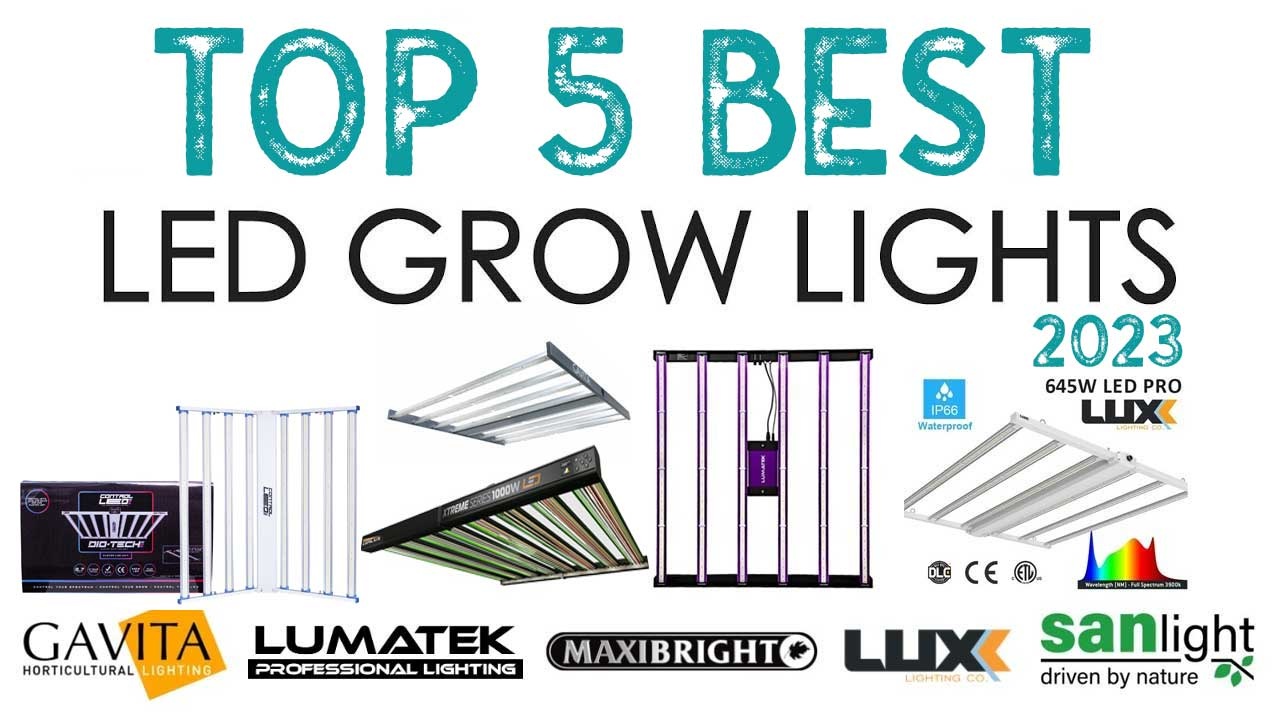 Frequently Asked Questions - LED Grow Lights
LED Grow Lighting FAQ, the stuff you need to learn for indoor gardens, urban farming and greenhouse hydroponics crops growing using LED grow lights.