The array of the Zeus 600W 2.6 creates a uniform spread of light at short distance to the crop enabling single source grow lighting for multi-layer cultivation systems, single benches in low rooms and indoor garden setups. This fixture will cover perfectly 1.4×1.4m for Flowering and 1.5×1.5m for Veg.
The new Zeus line is built using high quality Lumatek drivers and top bin LEDs from Lumileds and Osram, generating a full-spectrum light source ideal for veg and flowering cycles. Another new feature of this line is the Clear Glue protection cover technology on the LED bars; resulting in higher light transmittance of 99% without light loss, extended lifetime of diodes, extra corrosion resistance and high waterproof of IP65. For basic maintenance, simply clean the bars with wet cotton.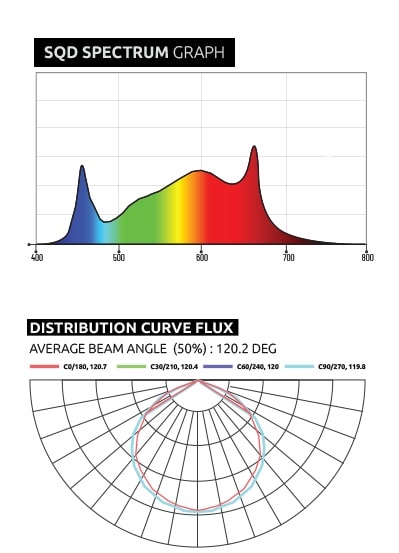 Corrosion resistance and high waterproof of IP65 Rated LED
Lumatek Zeus 600W Pro 2.6 LED External Control
This Lumatek LED fixture can also be externally controlled with a Lumatek digital lighting controller Digital Panel Plus 2.0 featuring light timing, automated dimming (1% increments), temperature safety control, Sunrise & Sunset Mode for up to 100 fixtures per controller.
Universal Control Systems Compatibility
Lumatek LED Fixtures can be fully controlled with either the Lumatek Digital Panel Plus 2.0 or with any other Control System that utilises 0-10V output signal. Even if your Universal Controller has an RJ port interface, you can still run our LEDs by using a signal converter RJ to 0-10V control adaptor.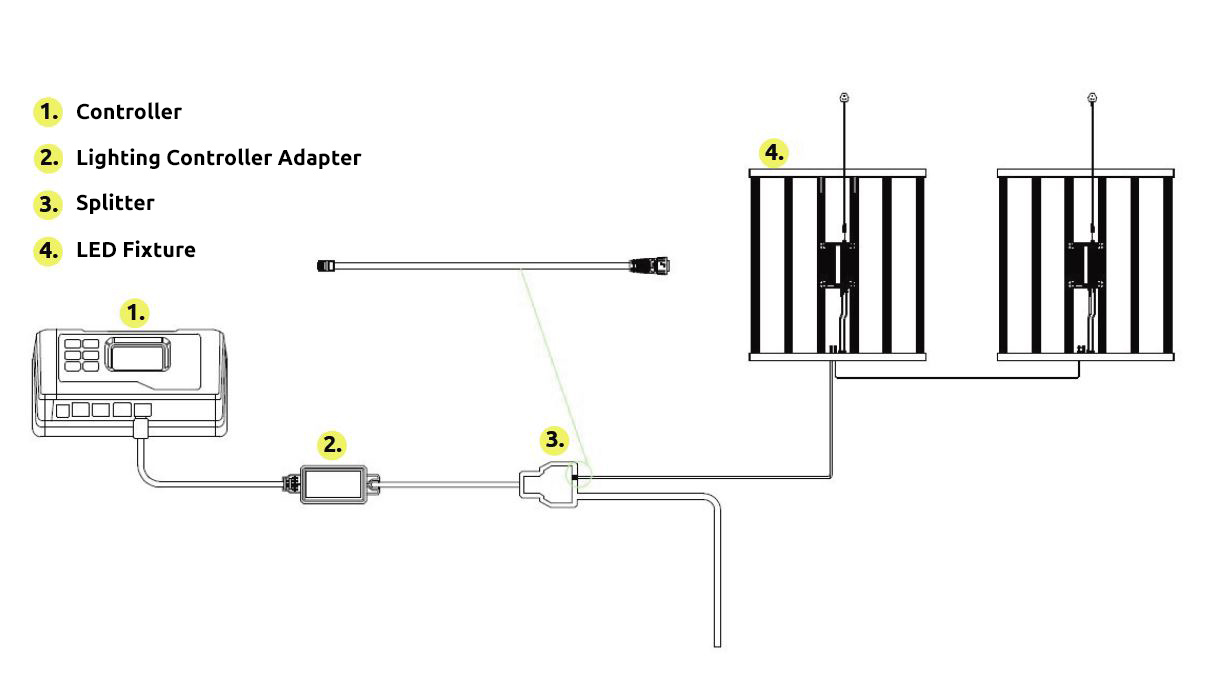 Lumatek Zeus 600W Pro 2.6 LED
TECHNICAL SPECIFICATIONS
EFFICACY: 2.6 µmol/J
PPF: 1570 µmol/s
INPUT VOLTAGE: 220-277V, 50-60Hz
INPUT POWER (100%): 615W
FOOTPRINT: 1.4x1.4m
WATERPROOF: IP65
LIFETIME: +60 000 hrs
LIGHT DISTRIBUTION: 120°
LIGHT SOURCE: Osram and Lumileds Diodes
DIMMABLE: OFF-25%-50%-75%-100% with 0-10V Light Dimmer (Included)
EXTERNAL CONTROL: With Lumatek Digital Panel Plus 2.0 or Universal Controllers 0-10V
WEIGHT: 13.5 Kg
DIMENSIONS: 1091x1182.4x81.2mm
SPECTRUM: Full Spectrum +
BTU (WITH DRIVER ATTACHED): 2115 BTUs/h
BTU (WITH DRIVER REMOTE): 1996 BTUs/h