Mills Nutrients - Mills Pays The Bills UK
Mills Nutrients are one of the most well established brands in the UK industry & amassed high confidence in UK growers and around. With a wide range of horticulture nutrients at an affordable prices, we can see why growers entrust the brand and products!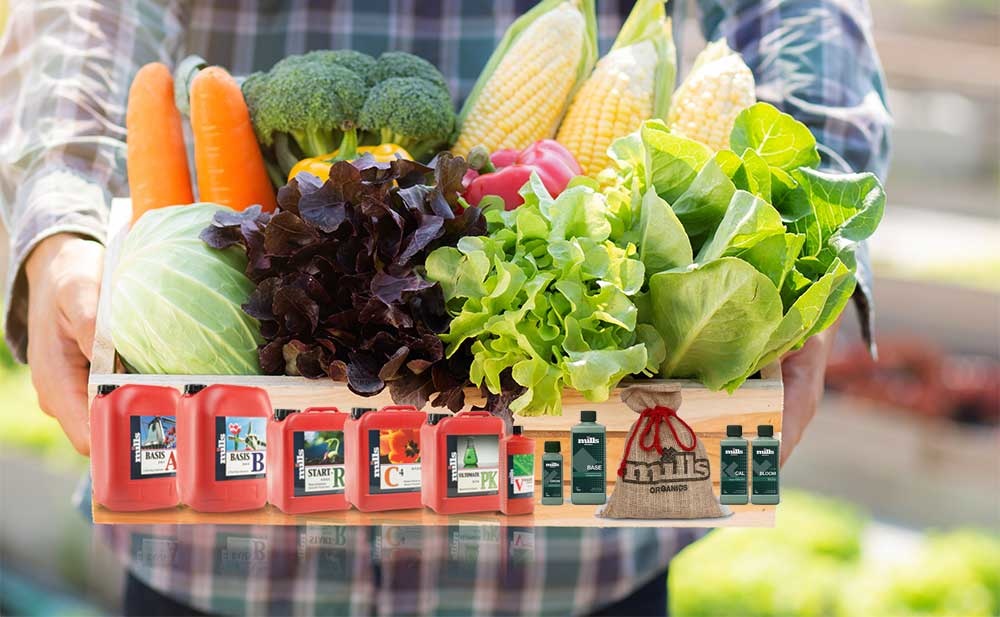 Range of Mills Nutrients
Looking for Mills Nutrients and additives at great prices with quality friendly advice then look no further than Slims Place, your one stop grow shop for all your hydroponics growing supplies.
Made from top quality ingredients with a focus on bioavailability, Mills Basis A&B has all the macro and micronutrients your plants need, carefully formulated to ensure proper nutrition in both vegetative and bloom stages. With everything in the right proportions it makes it easier for growers of all skill levels. Novice growers can simply use as directed, confident that their plants are receiving a well rounded diet; advanced growers can save precious time not having to identify and address specific nutrient deficiencies one at a time. Tested thoroughly in soil, coco, and hydro, Basis A&B is a solid foundation for your plants to grow on.
Mills Nutrients Start R is absorbed immediately by the plant - promoting great foundation for seedlings, rooted cutting and younger plants. Perfect for assisting plants from transport shock the complex bio-stimulant is suitable for use with seedlings, plants in vegetative and early bloom phases. Start-R is a high nitrogen additive used in the vegetative stage. Start-R is a predominantly organic, incredibly complex bio-stimulant for use with seedlings, vegetatively growing plants and plants in early bloom. It has 2 forms of nitrogen that, when used with our Basis A&B, change the NPK to a higher Nitrogen content suitable for seedlings, vegetative growth, and plants in early bloom. It also contains Humic and Fulvic acids, L-amino acids, and a root enhancing Bio-Stimulant derived from auxin- and cytokinin-rich Irish kelp.
Mills Nutrients C4 is an advanced bloom stimulator designed to assist the plants' delivery of carbohydrates, macro and micronutrients, and trace minerals to developing flowers and facilitate the triggering and maturation of complex essential oils appropriate for the early and mid stages of flower development. Mills Nutrients C4 is predominately organic and has zero biological activity, allowing it to work in conjunction with beneficial biologics to feed tender flower sites and maintain overall health of the plant.
Mills Nutrients Ultimate PK is an unique Phosphite based bloom additive formulated for the last weeks of flower development. Phosphite is an extremely bioavailable form of Phosphate that promotes robust root systems and helps ensure proper nutrient intake and plant growth late in the bloom cycle. Ultimate PK is specially designed to act as a hardener, bulker, and ripener to push your production to the limit.
Mills Nutrients Vitalize is formulated to make your plants, heartier, and more resistant to stress factors. Years of testing in various environments around the world have led to a uniquely bioavailable form of silicon that can be used as a root soak or foliar spray to improve growth and yield, increase nutrient uptake, and improve pathogen and stress resistance. In addition, when used in combination with beneficial biologics, Vitalize helps improve the growth of beneficial microorganisms in the soil and works synergistically with them to promote overall plant vitality.
Why do Mills nutrients provide the best support for your plants throughout the growth process? These are just a few reasons:
Provides essential trace elements improving absorption of nutrients.
Stimulates photosynthesis.
Enhances cell division and protein synthesis leading to larger and denser fruit and flowers.
Optimises the transport of water and nutrients within the plant.
Increases plant vitality and improves yield, flavor, and aromas.
Stimulates the plant's immune system limiting the use of pesticides.
Provides essential trace elements. By using Mills nutrients, you will not only increase your yield, but you will do so without sacrificing the quality of your plants. Aside from helping the plants develop by giving them a boost, the bio-mineral line of nutrients will enhance their taste and aroma.
Try Mills Nutrients and see your hard work will pay off!