Atami Nutrients
Nutrients of ATAMI are very reliable, concentrated solutions for pushing the plants to maximise your harvest yields. We stock a range of Atami Nutrients includes a variety of nutrients & additives to cover all types of grow medium and techniques.
To meet growers demand, at Atami they have been working to compose the best products for growers and the crops. That's why they have created a broad range of products for any method of growing. The Complete Product Range Atami Nutrients have a fairly long life when you store the products properly. Growers most demanded 2022 products' includes Atami Bloombastic, Atami Bcuzz Bloom Stimulator, and Atami Bcuzz Blossom Builder Liquid.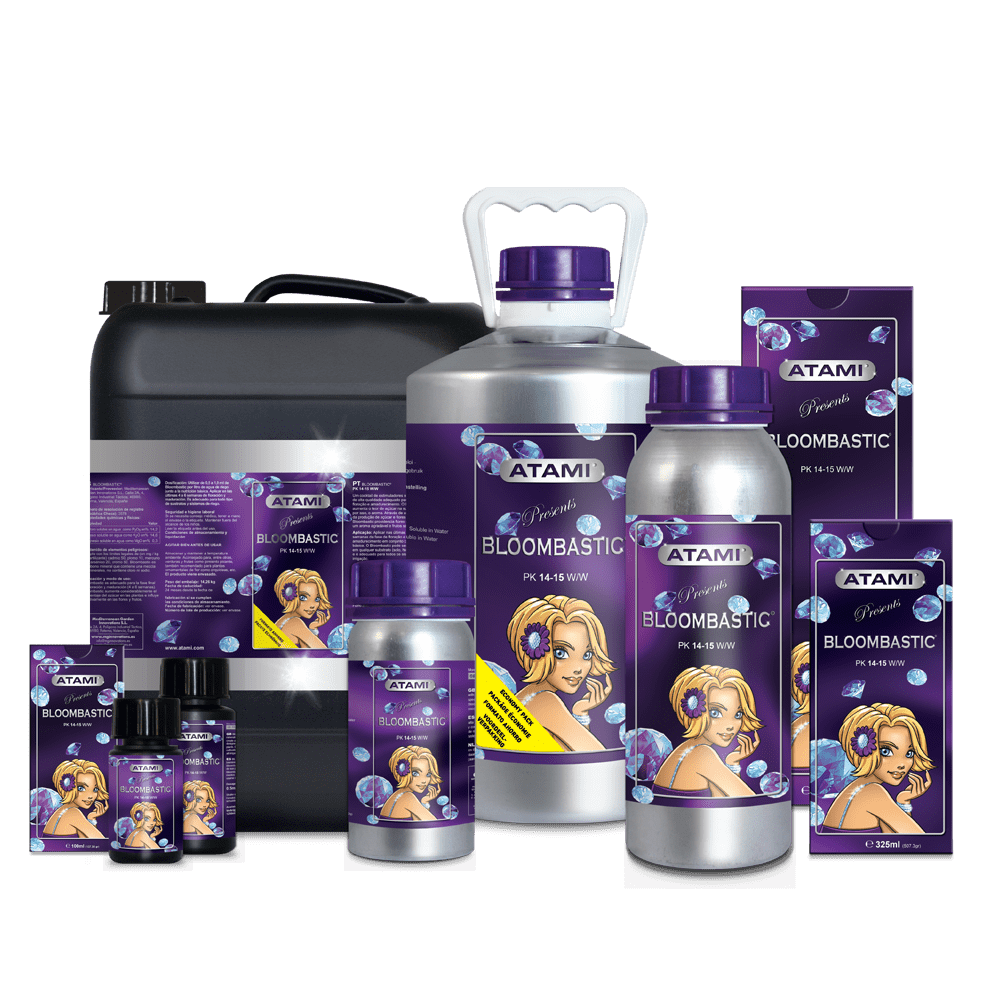 At Atami they understand that liquid plant nutrition, stimulators, boosters and substrates have become more and more essential in the life of both the experienced and the beginning grower. Atami has been continuously researching, testing and improving its products since late 90's, aiming to keep to a high quality standard in nutrients. Atami nutrients are sold Worldwide, but at Slims Place you will have the product what you are looking for with an expert knowledge. 
By continually innovating and testing, all of  Atami products meet the highest quality standards. Grow like a pro with Atami products!