Canna Aqua Nutrients - Vega & Flores
Canna AQUA Nutrients & Substrates
Canna AQUA has been introduced, a nutrient that has several advantages in cultivation on recirculating systems. The pH of Canna AQUA should not need to be adjusted during the plant's growing phase if the pH is initially set at 5.2. The pH will stay between 5.2 and 6.2. The graph on page 5 shows the convincing results of several extensive research initiatives performed by the Canna Research Department. Also the Canna AQUA range has a special nutrient formulation that makes sure there will be no nutrient residues in the end product when used on recirculating systems.
In the initial phase of growth, the basic components are laid for an exuberant bloom and yield. Healthy and strong growth is characterized by vital growth spurts and mass root development. Aqua Vega has been specially developed to meet the plant's need perfectly. Full absorption of nutrients and water penetration directly from the start of growth are made possible by Aqua Vega's large quantities of directly absorbable, high quality, nitrogen elements, top quality EDDHA iron chelates and trace elements.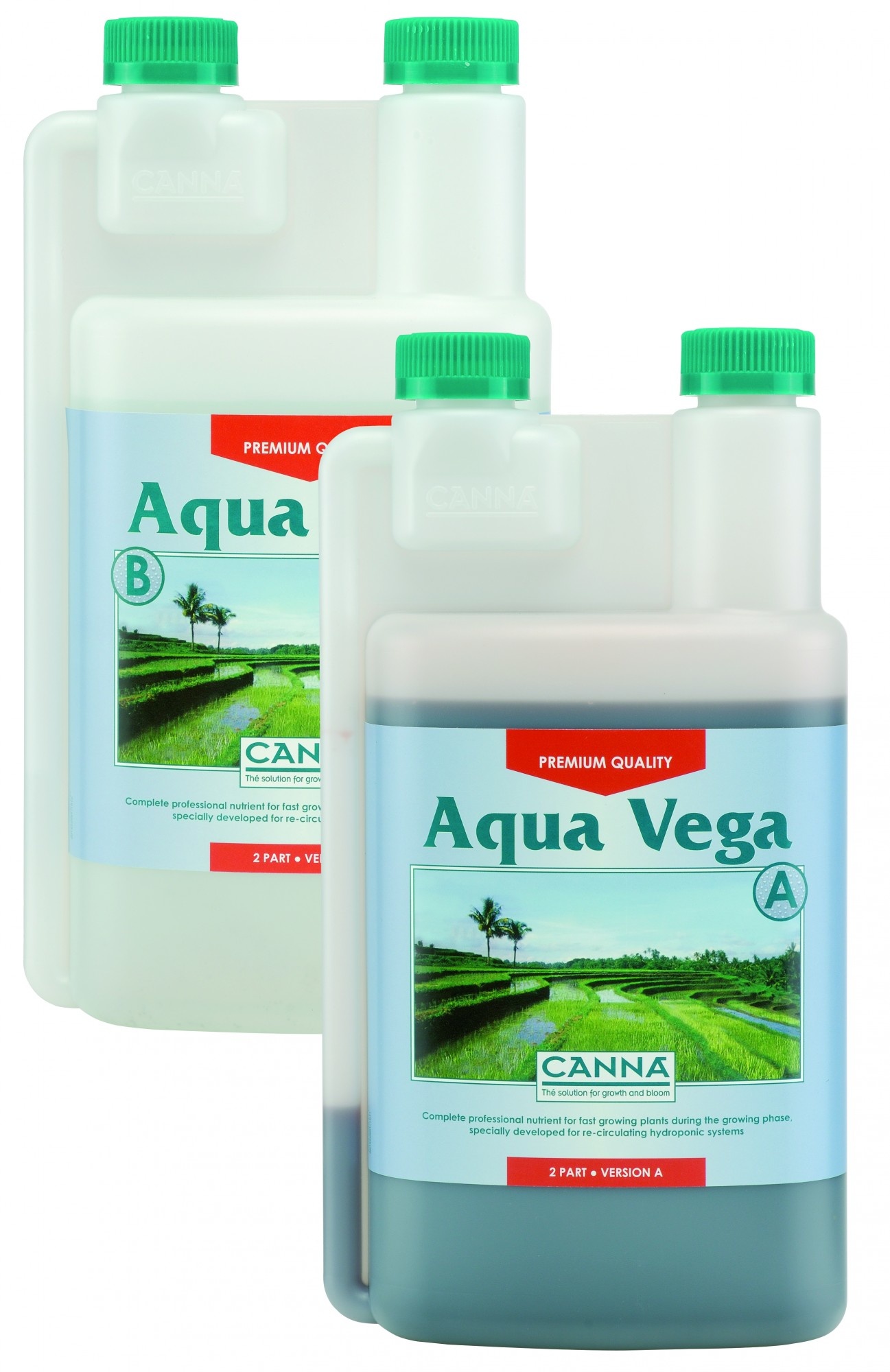 In the plant's exuberant blooming phase, it is vitally important that all necessary nutrients are available directly and in the right quantities. Canna Aqua Flores encourages the growth of fruits and contains all the necessary elements required during the blooming phase. For example, the plant requires less nitrogen during the blooming phase, however, the need for potassium and phosphorous is greater. Aqua Flores is rich in these elements and special chelates of trace elements that allow direct absorption resulting in a perfect bloom.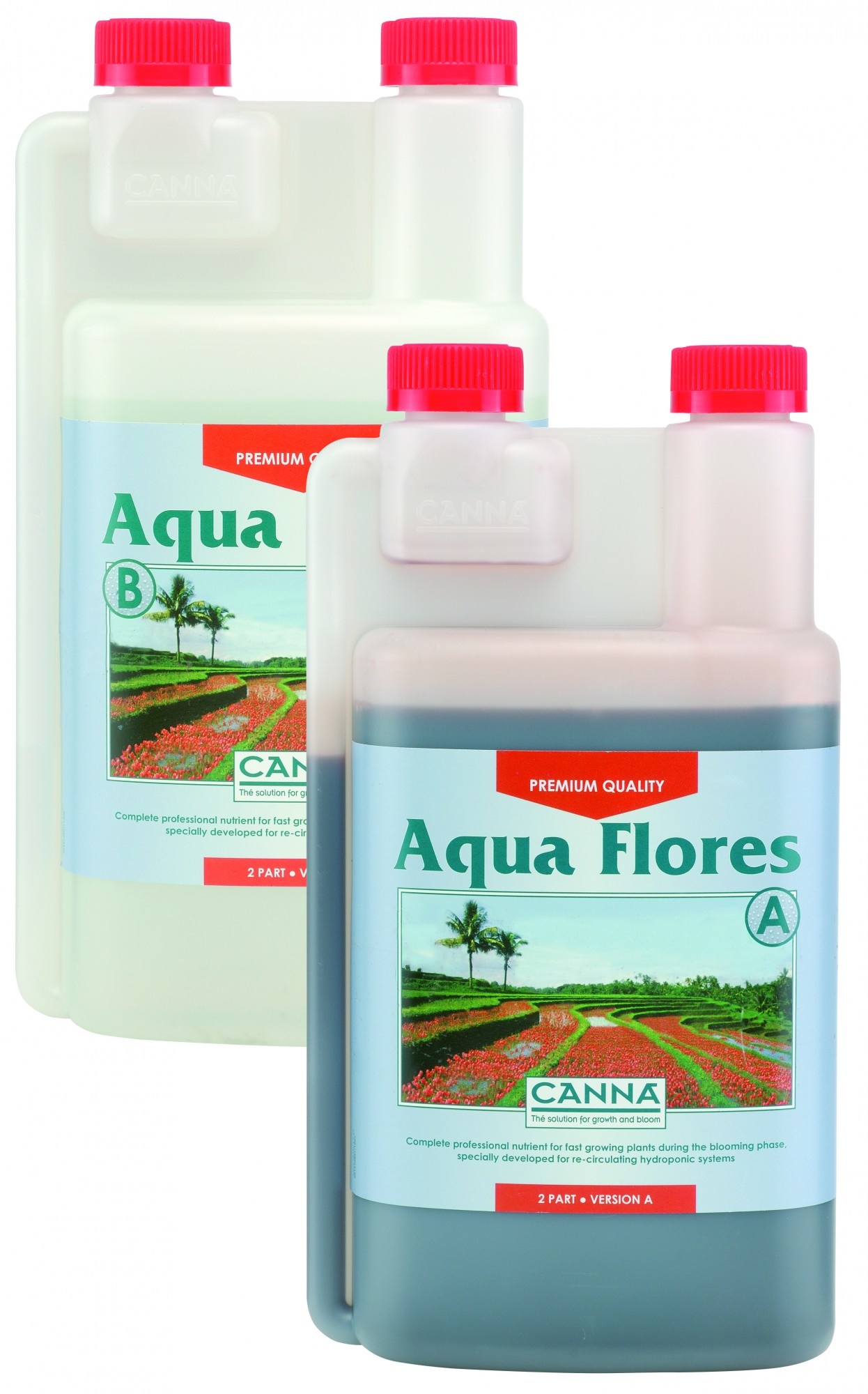 Clay Pebbles is a superior expanded clay medium. The large and porous pebbles make them a great base for growers who want to control the supply of moisture directly throughout the growth process.
They are inorganic, have a neutral pH and consist of several fractions which create a heterogeneous texture for optimum rooting. CANNA Aqua Clay Pebbles give you the basis for optimal growth and flowering.
CANNA Aqua Clay Pebbles deliver a high pore volume with high air content; this promotes strong roots with a firm hold. They are manufactured from superior clay with a low content of soluble salts. This makes them especially suitable for growing in re-circulating systems, like the rest of the CANNA AQUA line.
They also work very well in Run-to-Waste systems and are perfect to improve soil drainage.